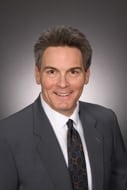 Ric Lager is president of Lager & Company, Inc., a Registered Investment Advisory in Golden Valley, Minnesota.
For the last fifeteen years Lager & Company, Inc. has specialized in advising retirement plan participants to help preserve the value of their retirement plan in the early stages of a stock market decline; then invest in the right kinds of stocks, mutual funds and ETF's when the stock markets move back up.
Ric Lager successfully completed the ACCREDITED INVESTMENT FIDUCIARY™ Program at the Center for Fiduciary Studies (Center), a nationally recognized training organization for fiduciaries. AIF™ Program graduates are specially trained in investment fiduciary responsibility and portfolio management.
Ric Lager has been a past instructor at the Dorsey Wright Global Online University, teaching financial advisors how to build and manage a retirement plan investment advice business. Ric was also a featured presenter at several Dorsey Wright Advanced Broker and 401(k) Advice Institutes.
Ric Lager was part of the orginial "No More Pies" seminar for investment professionals.
Ric Lager is a frequent contributor on 401(k) advie topics at ThinkAdvisor and RIABiz. View Ric's public profile at LinkedIn.
Lager & Company, Inc. is a State of Minnesota Registered Investment Advisor.

DISCLAIMER:
THE VIEWS AND OPINIONS ON THIS WEB SITE ARE FROM RIC LAGER.
THE VIEWS AND OPINIONS ARE FOUNDED IN MY EVALUATION OF THE SUPPLY AND DEMAND PICTURE PRODUCED BY POINT AND FIGURE CHARTING.
Lager & Company, Inc. only transacts business in states where it is properly registered, or excluded or exempted from registration requirements.  Past performance may not be indicative of future results.
No client — or perspective client — should assume that any information presented and/or made available on this Website serves as the receipt of, or substitute for, personalized individual advice from the advisor.