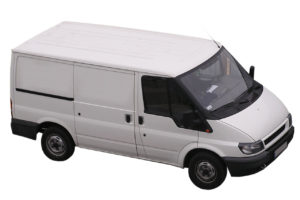 One day last week, I was driving downtown for a meeting with an individual company 401(k) advice client. I suddenly had to stop at a stop light on the edge of downtown.
I mindlessly looked around as I usually do at a stop light. I suddenly noticed that the car at the stop light in the lane next to me had no driver.
I am not making this up. The car had no driver and was driving itself. This was my first encounter with a self-driving car in my local area.
Last September, the US National Highway Traffic Safety Administration (NHTSA) released the first set of guidelines of autonomous vehicles.
A few months later in December, Michigan became the first state to establish regulations for self-driving cars.
I had no idea that self-driving cars were in use in my home state of Minnesota. I must have missed both the headlines and the e-mail. Maybe I just "don't get it" like my two college students kids always remind me.
My driverless care encounter got me thinking about how many individual investors who I meet with who own a self-driving company 401(k) retirement plan account.
For the last several years, most individual company 401(k) retirement plan mutual funds have worked well. Some of these funds have done better than other, but they all are higher in value than a few years ago.
The era of all-time stock market highs and all-time interest rate lows has made every individual company 401(k) retirement plan investor look like a genius the last few years.
The investment world is now long overdue for a change of direction. At some point, the stock markets will fall and interest rates will rise. At least enough to get the attention of individual company 401(k) retirement plan participants.
Review what you currently own in your company 401(k) retirement plan account. How much stocks and how much bonds. Then ask yourself who is really driving the preservation of the last several years of investment gains going forward.
Ric Lager
Lager & Company, Inc.